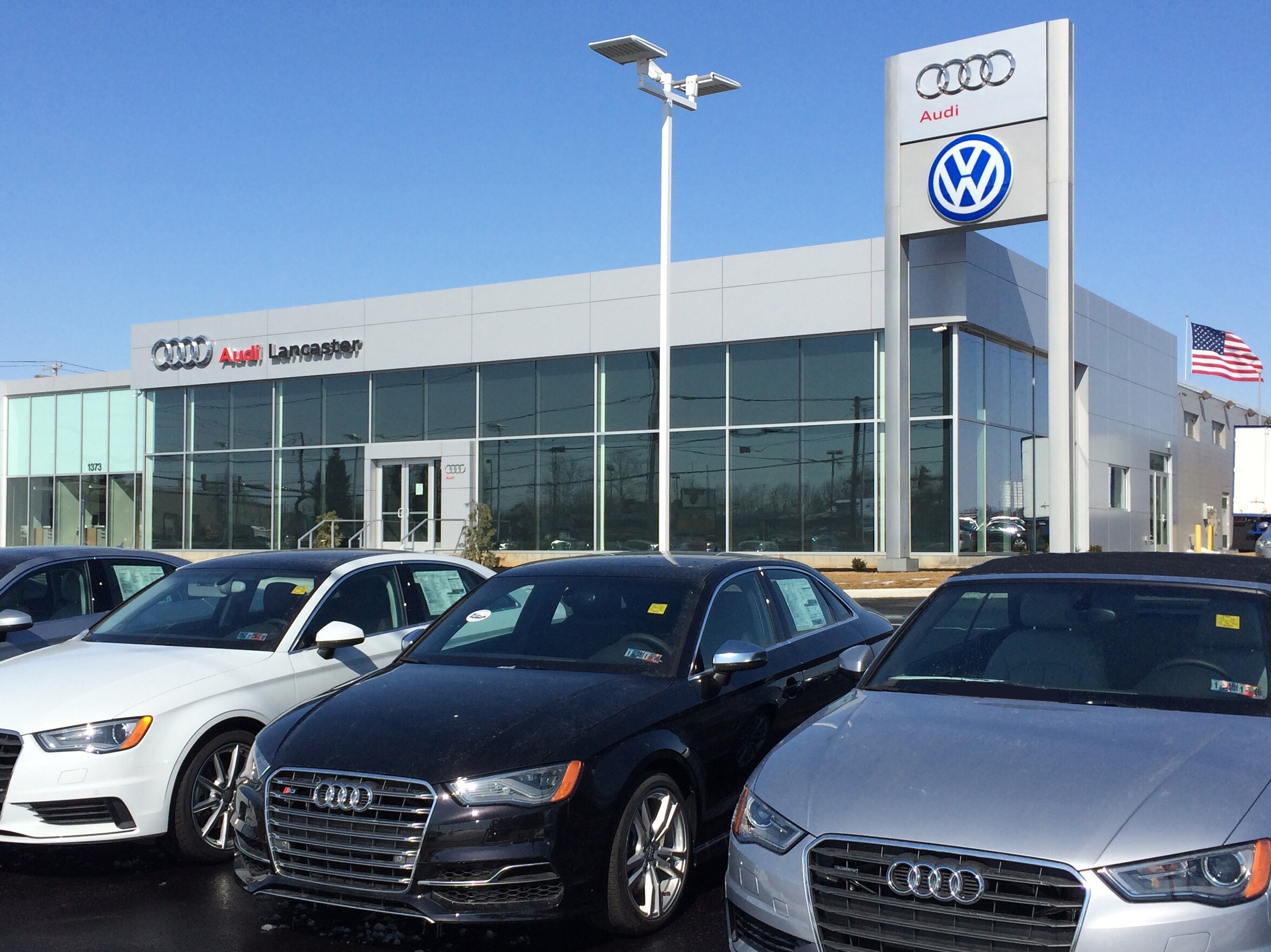 Why Buy From Audi Lancaster
You have made a great choice by shopping for a new Audi. Audi Lancaster is one of the oldest Audi dealers in the country, and we combine that experience with the pleasure of driving in the scenic Lancaster countryside.
• The Right Car
We know how you feel. Not just "any" car will do. It must meet and fulfill your expectations. We take pride in servicing our customer base and we look forward to adding your name to that list. Let us show you why so many customers place their trust in Audi Lancaster.
• The Right Dealer
At Audi Lancaster, we are passionate about the cars we sell and the service we deliver. Our staff is trained to deliver exactly what you want at a price that is competitive. If we don't have your next vehicle in stock (and chances are we do), we will find it for you. When your car buying experience takes place at our facility, face-to-face, we can ensure all your goals are met.
• More!
We offer the area's largest selection of new and pre-owned Audi models. Services include all degrees of vehicle parts, repair and reconditioning. And no visit to Audi Lancaster is complete without seeing our collection of vintage, celebrity, and racing cars. See our receptionist about admission, free of charge, of course.
We look forward to meeting with you soon!